In a recent discussion with a room (or Teams call) full of accountants, the main topic of conversation was around why change is hard within firms; particularly those with very old-fashioned and manual processes.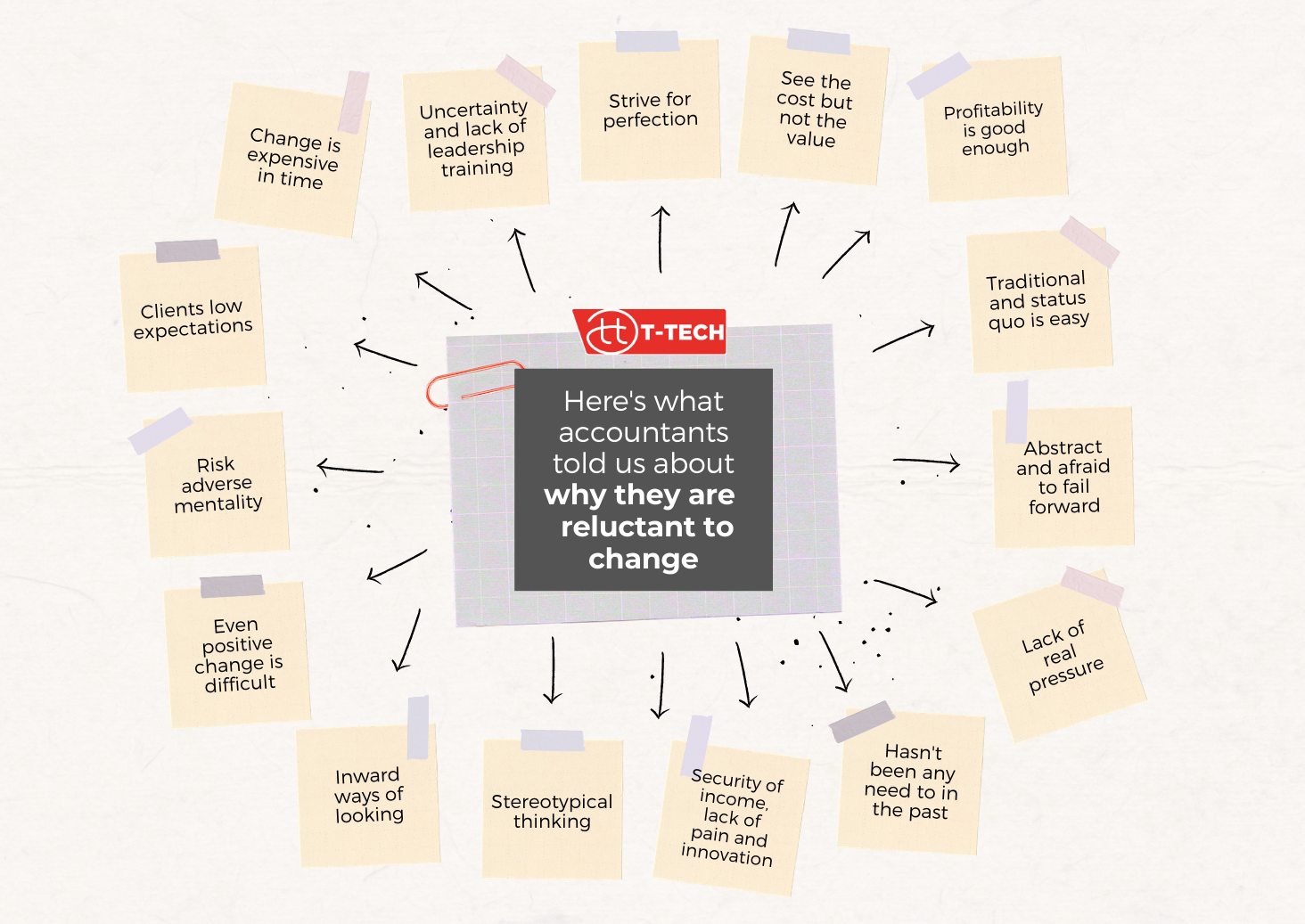 Resistance to change
Sticking to the status quo is easy and hassle free. Many accountants are resistant to change and this stands true with technology. But as the government's regulatory drive towards the digitisation and automation of many accountancy services (i.e. book-keeping) becomes more prevalent, firms will need to embrace this change to avoid hindering the client experience.
Traditional accountancy practices are no longer keeping up with the demands of clients wanting instant access to information and advisory services. Manual processes and outdated systems are blocking this, and many accountants are aware that clients of today just want to have an easy experience and only pay for advice.
Adapting to change
More and more accountancy practices are trying to meet these demands. We are seeing firms finally stepping out of their comfort zones and bending to the will of change, by relying more heavily on technology to satisfy client expectations. The phrase 'digital transformation' is becoming commonplace, robotics and automation is infiltrating the industry, and emerging technology is shaping the future of many firms.
At T-Tech we are doing our best to serve the industry with what they need, and have built a digital front door for accountants and their clients. Practice Gateway automates core processes, such as submitting personal tax returns, in order to enable the shift toward high-value advisory client engagement, as opposed to traditional compliance only. This unique product looks to revolutionize the way in which accountants work, and ultimately break the barriers for change.